USA: è Katy Perry la regina delle vendite del nuovo decennio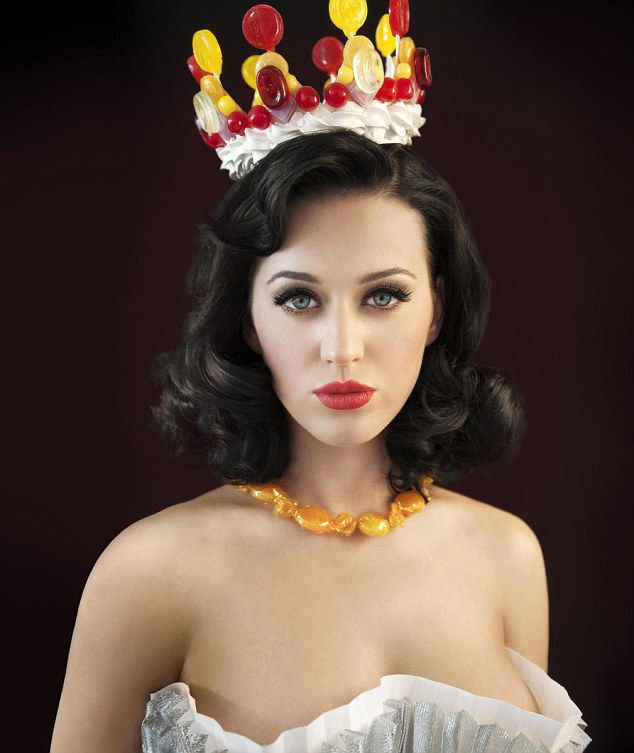 Quali sono gli album delle puttan pop che hanno venduto di più negli USA nel nuovo decennio 2010-2020 (quindi fino ad oggi)?
In primis Teenage Dream di Katy Perry - l'unico ad essere rientrato nella Top10 - a seguire Lady Gaga con Born This Way e The Fame, Nicki Minaj con Pink Friday, Rihanna con Loud, Pink con The Truth About Love, Ke$ha con Animal ed infine Beyoncé con 4.
Grandi assenti in questa top 50 provvisoria la Spears con Femme Fatale, Madonna con MDNA, Christina Aguilera con Bionic e Lotus, Rihanna con Talk That Talk ed Unapologetic, Ke$ha con Cannibal e Nicki Minaj con Pink Friday Roman Reloaded.
1. Adele – 21 - 10,689,000
2. Eminem – Recovery - 4,460,000
3. Taylor Swift – Speak Now - 4,353,000
4. Lady Antebellum – Need You Now - 4,010,000
5. Taylor Swift – Red – 3,750,000
6. Justin Bieber– My World 2.0 - 3,290,000
7. Michael Buble – Christmas - 3,078,000
8. Mumford & Sons – Sigh No More – 2,958,000
9. Jason Aldean – My Kinda Party – 2,955,000
10. Katy Perry – Teenage Dream - 2,736,000
11. Mumford & Sons – Babel - 2,375,000
12. Lil Wayne – Tha Carta IV - 2,296,000
13. Lady Gaga – Born this Way - 2,293,000
14. Susan Boyle – The Gift - 2,148,000
15. Lady Gaga – The Fame - 2,133,000
16. Justin Timberlake– The 20/20 Experience - 2,099,000
17. Luke Bryan - Tailgates & Tanlines - 2,065,000
18. Drake - Take Care - 2,042,000
19. Bruno Mars– Doo-Wops Hooligans - 2,031,000
20. Nicki Minaj - Pink Friday - 1,895,000
21. Lady Antebellum – Own the Night - 1,845,000
22. One Direction - Up All Night - 1,808,000
23. Adele – 19 - 1,760,000
24. Rihanna – Loud - 1,746,000
25. Zac Brown Band – You Get What You Give - 1,735,000
26. Zac Brown Band – The Foundation - 1,726,000
27. One Direction – Take Me Home - 1,720,000
28. Drake – Thank Me Later - 1,681,000
29. Pink – The Truth About Love - 1,657,000
30. Eric Church – Chief - 1,599,000
31. Jay-Z & Kanye West – Watch the Throne - 1,573,000
32. Coldplay – Mylo Xyloto - 1,559,000
33. Bruno Mars – Unorthodox Jukebox - 1,528,000
34. Band Perry – The Band Perry - 1,523,000
35. Justin Bieber – Believe - 1,520,000
36. Carrie Underwood – Blown Away – 1,495,000
37. Black Eyed Peas – The E.N.D. – 1,455,000
38. fun. – Some Nights - 1,430,000
39. Taylor Swift – Fearless - 1,425,000
40. Ke$ha – Animal - 1,423,000
41. Justin Bieber– Under the Mistletoe - 1,421,000
42. Maroon 5 – Overexposed - 1,414,000
43. Sade – Soldier of Love - 1,384,000
44. Lumineers - The Lumineers - 1,369,000
45. Beyonce – 4 – 1,354,000
46. Kanye West – My Beautiful Dark Twisted Fantasy – 1,351,000
47. Jason Aldean – Night Train – 1,350,000
48. Justin Bieber– My World (EP) – 1,329,000
49. Maroon 5 – Hands All Over – 1,328,000
50. Black Keys – El Camino – 1,325,000